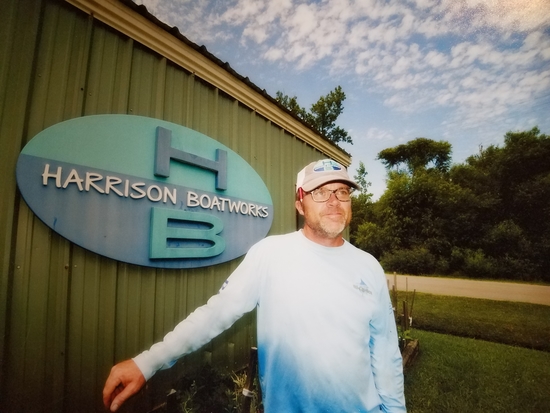 My name is Patrick Harrison and I build custom boats with a craftman's eye for excellence and perfection.
I am a hands-on builder who works with my clients one-on-one to create the boat of their dreams.
I started building boats in 1994 after earning a BFA in fine woodworking from East Carolina University. The first boat I worked on was the 65-foot Rapscallion by Robin Smith Boatworks, another small operation where I was fortunate to be involved in just about every step of the process. Renowned boatbuilder Robin Smith took a great deal of time to both teach and challenge me through every process, from lofting to finish work, and he continues to advise me in some of my boat designs.
I consider each boat an individual creation dedicated to the individual client's needs.
While I've specialized in building Carolina sportfishing yachts, custom center console and express sportfishing boats, and custom shallow-draft fishing and hunting skiffs, I am excited about the possibility of building many different types and sizes of boats.
From designing on paper to lofting on the shop floor to fairing and glassing to finishing the interior, I enjoy each step of the process and personally build every aspect of a Harrison Boatworks boat.