Our Cold Molded Boat Building Process
Inspired by the classic Carolina boats of Warren O'Neal and Sportsman Boats, I build boats with classic lines, proven economical design and a seaworthy, comfortable ride.
Hand-crafting
At Harrison Boatworks, all design work, lofting and jigs are done in house. I forgo the trend of using CAD design and a C&C jig, not due to lack of sophistication or to save money but by choice because I truly love of the craft of boat building and lofting.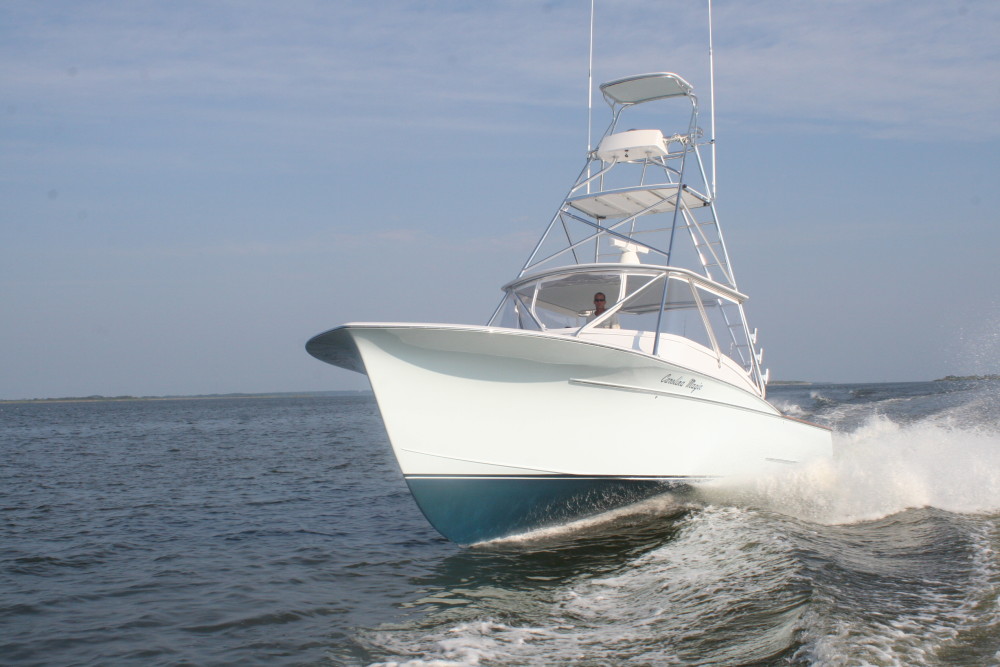 Customized Design
Harrison Boatworks is a small operation, and each customer has the opportunity for the highly customized boat of his or her dreams. Our customers have the ability to design the elements of their boats that are important to them, from the fishbox location to the position of the console to selecting the perfect figured board for the cabinet doors.
From designing on paper to lofting on the shop floor to fairing and glassing to finishing the interior, I enjoy each step of the process and personally build every aspect of a Harrison Boatworks boat.
I consider each boat an individual creation dedicated to the individual client's needs.
TOUR OUR CONSTRUCTION PROCESS 
Our boats are cold-molded, producing models that are light and strong. I use okoume plywood and bi-axle fiberglass to ensure extra strength.
Take a behind-the-scenes tour of Harrison Boatworks' construction process.
Click any image to enlarge and begin tour.